Staff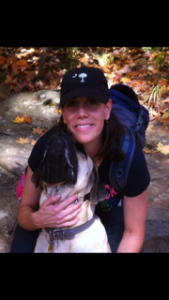 Tracy Sudlow- Doctor of Veterinary Medicine, Certified Veterinary Acupuncturist
Dr. Tracy Sudlow graduated with honors from Purdue University  with a Doctorate in Veterinary Medicine in 2001.  She worked in a mixed animal practice for 9 years in north central Indiana, where she obtained a variety of medical and surgical experiences and small business management.  In 2010, she decided to pursue a practice of her own, and purchased what is now Country Side Veterinary Clinic.  With a thriving small animal practice, and seeing the need to help homeless animals in her community, she cofounded, and is currently president, of Paws 'N' Claws.  PNC is a non-profit animal shelter that serves Fountain County and parts of Warren County since 2011.  Along with CSVC, PNC helps heal and rehome the abandoned animal population in the surrounding counties.  Together, they take in these animals, spay/neuter, vaccinate, microchip, and rehome them into their forever homes.  Since 2012, Dr. Sudlow has also developed an interest in alternative therapies of medicine for animals, and began practicing Traditional Chinese Veterinary Medicine.  Acupuncture is her main area of interest and she has since become a Certified Veterinary Acupuncturist, the only veterinarian in northwest central Indiana  to earn certification.  Her plans are to pursue this interest further, especially after seeing the amazing results in helping pets and their owners overcome chronic medical conditions not being controlled by traditional western medicine.  Quality of life issues, pain control, and strengthening the human-animal bond are her passions in veterinary medicine. Dr. Sudlow also serves on the Warren/Fountain County Board of Health and currently volunteers as the cat superintendent for Warren County 4-H.
Dr. Sudlow lives in rural Warren County on her small farm with her two children, Reagan and Ava.  Both of her children have inherited her love for animals and the outdoors!  They have 4 dogs, 2 cats, a rabbit, and many fish.  They are currently cultivating a large area of pasture at their home into a grassland with Indiana native grasses and wildflowers.  This will provide many species  of song birds, wild turkeys, birds of prey, deer, and many other animals habitat in which to thrive.  Preserving native plants and protecting wildlife is another interest she and her entire family enjoy.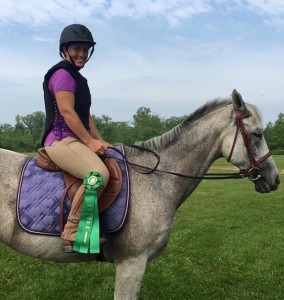 Amanda Farr- Doctor of Veterinary Medicine
Amanda graduated from veterinary school at Purdue in 2001 with a Doctorate in Veterinary Medicine. She joined an equine practice in Michigan, where she worked for two years, before returning to the Lafayette area to join the Equine Community Practice team at Purdue. In 2007, she started working part time at Country Side (then Country Critter Care). In 2011 she became a Diplomate of the American Board of Veterinary Practitioners (ABVP). Amanda's passions include surgery, lameness, and dentistry. She loves all animals and enjoys both ambulatory equine practice, as well as this close-knit, laid back, high quality small animal practice. Amanda keeps busy outside of work with her three children. They have a small farm on the south side of Lafayette with three horses, a mini donkey, two dogs, seven cats, a fat toad, two ducks and a flock of chickens. Her fiancée, Dr. Myk Bray, who is also a veterinarian and chiropractor, has plans to add goats to the menagerie in the near future. Amanda and her horse, Marty, like to event in their free time and love the cross country phase best. She is also an avid reader.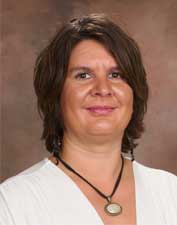 Angie Kingery- Office Manager, Registered Veterinary Technician
Angie graduated from Purdue University's Veterinary Technology program at the top of her class both academically and technically in 2001. After graduation, she worked in a mixed animal practice for 9 years prior to becoming employed at Country Side Veterinary Clinic in 2010. She still enjoys interacting with and helping the animals, but has moved into the role of office manager. She can be seen monitoring anesthesia, placing IV catheters, or working at the front desk. She also has taken an active role in the area's animal shelter of Paws 'N' Claws. She is the treasurer of the organization and helps out with any medical procedures.
She resides in rural Carroll County with her husband and two daughters, Ashlan and Jaelyn. They raise commercial beef cows on their family farm. In her spare time, she enjoys helping her dad with his grain operation. She takes an active role in her children's school, their 4-H projects, and attending all their softball games. In addition to their cow herd, they also have 4 cats, 4 dogs, a turtle, birds, a crab, and a rabbit. You never know what the girls will bring home, including many tadpoles.
When she is not busy at work or around the farm, Angie enjoys reading and quilting. Their family enjoys getting away and traveling. Angie and her husband, Mike, have traveled with their children to 38 states and always look forward to exploring the next one.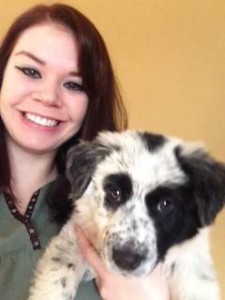 Melissa Pilarczyk – Registered Veterinary Technician
Melissa is a graduate of the Veterinary Technology program at Purdue University, obtaining her Bachelor's Degree with honors in 2011.  She has worked at Country Side since 2012 and just recently moved to Attica to be closer to her job and to get out of the city.  She enjoys small town living and working at a small practice with such a tight-knit staff.  Interested in animal behavior and training, she is working toward her Veterinary Technician Specialty in Behavior.  This specialty requires 4,000 hours of clinical experience, numerous skills to master, an article to publish, and finally, an exam to become certified.  Outside of work, she hangs out with her two dogs and likes to go for puppy walks with her neighbor, Nicole.  She also enjoys being an introvert, reading, and watching The Big Bang Theory.  Bazinga!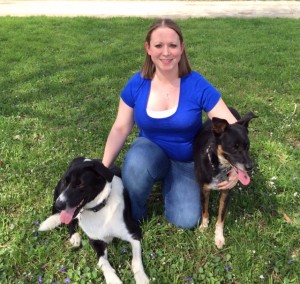 Nicole Tillotson- Assistant Manager
Nicole has lived in the Attica area her whole life and graduated from Attica High School in 2008. She then went on to graduate from Ivy Tech with an associate's degree in dental assisting, and IUPUI as an expanded functions dental assistant. Though she loved her job, her true passion was for animals, especially dogs, so in 2012, she chose to switch to the veterinary industry where she could help sick and injured animals recover. She is currently working toward her goal of becoming a registered veterinary technician. When she's not at work, Nicole likes to take walks with her dogs and her neighbor, Melissa, watch movies, and bake goodies. She currently lives on a farm outside Attica with her husband, Jacob, their son, Tanner, and their two dogs, Brandy and Wally.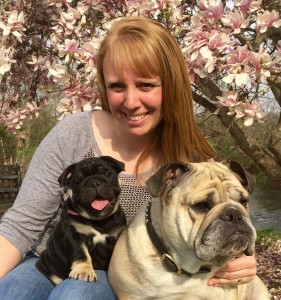 Teressa Kerr- Groomer
Teressa moved from South Carolina to Attica in 1995. She resides in rural Attica with her husband Drew, and their four kids, Sky, Koaldon, Jocelyn, and Arlee. They also have 5 dogs, 2 cats,  1 ferret, goats, chickens, and a turtle to add to the madness of the Kerr household!
She started in the animal field in 2006 doing kennels, being receptionist, assisting the vet, and grooming with the previous owner of what is now Country Side. She later became a certified groomer in 2011 through Penn Foster Career School. In 2012, she thought she needed more of an adventure in her everyday life and became an animal control officer for Paws N Claws Animal Shelter, then a year later, became certified by NACA. Now, she not only grooms for CSVC once a week, but is also the manager of PNC and head of Animal Control.
In her spare time, Teressa loves to spend time with her family, two and four legged. Her passion lies with the English Bulldog breed. It has been her hobby since her first bulldog was given to her by her husband in 2008. She loves going to shows and breeding! You may have seen her with her beloved Ms. Carter Cash a time or two walking in the parade, hanging out at the clinic, or helping entertain at the shelter!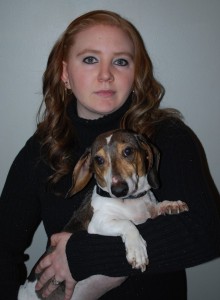 Brittany Anderson- Kennel Manager
Brittany has been married to her high school sweetheart, Ian, for ten years. They currently live in Attica with their dogs, cats, and bunnies. Brittany has worked at Country Side with previous owners starting in 2005 and has been here ever since. Aside from kennels, she can also do reception and assist the doctor and technician when needed. I guess you could call her a jack of all trades! When she's not at the clinic, Brittany enjoys reading, watching movies, painting, and spending time with family. She is also a proud foster parent for Paws 'n' Claws Animal Shelter.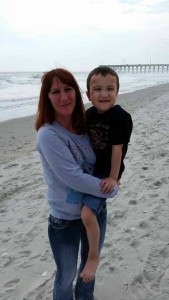 Dorothea Roarks- Kennel Staff
Dorothea has been married to her husband, Freddy, since 1984. Together, they have four beautiful children and seven awesome grandchildren. She started working at the vet clinic with a previous owner around 1995 and has been here ever since. Dorothea loves to interact with the animals and is glad to work alongside such great people. Outside of work, she spends most of her time with her beloved grandchildren, two dogs, and cat.